WinBins rents out three sizes of dumpsters for renovations and construction, junk clean up and more! Our bins are great for estate clean-ups, demolitions projects, home or office clean-ups and dirt, soil and concrete. We have one price for our bins, making it easy to choose your size that best suits your needs, not sure on the size we can help you choose.
WinBins will take steps to recycle what we can and dump what we can't. We try to reduce as much waste as possible saving you money on your dump fee and saving the environment one bin at a time. If you have any questions about your Winnipeg Bin Rental please feel free to contact us thru phone, email or text. We are ready to help you seven days a week.
20 Yard Bin
14.5L x 8W x 4.5H
Holds up to 7,000 pounds.
The best size for demolitions and construction clean-up.
Great for home and estate junk removal.
12 Yard Bin
13.5L x 7.5W x 3.5H
Holds up to 3 tons or 8,000 pounds.
Good size for garage clean-ups, shingles and small scale demolition.
Perfect for roofing jobs with 100 bundle capacity.
4 Yard Bin
12.5L x 6.5W x 1.5H
Holds up to 10,000 pounds or 4 yards of dry dirt.
The best bin for dirt, mud, gravel, brick or mulch.
Handle 4 yards of clean or dirty concrete.
Low height walls for wheelbarrow access and safer loading.
*Price does not include GST or Dump Fees.
*All measurments in feet(ft).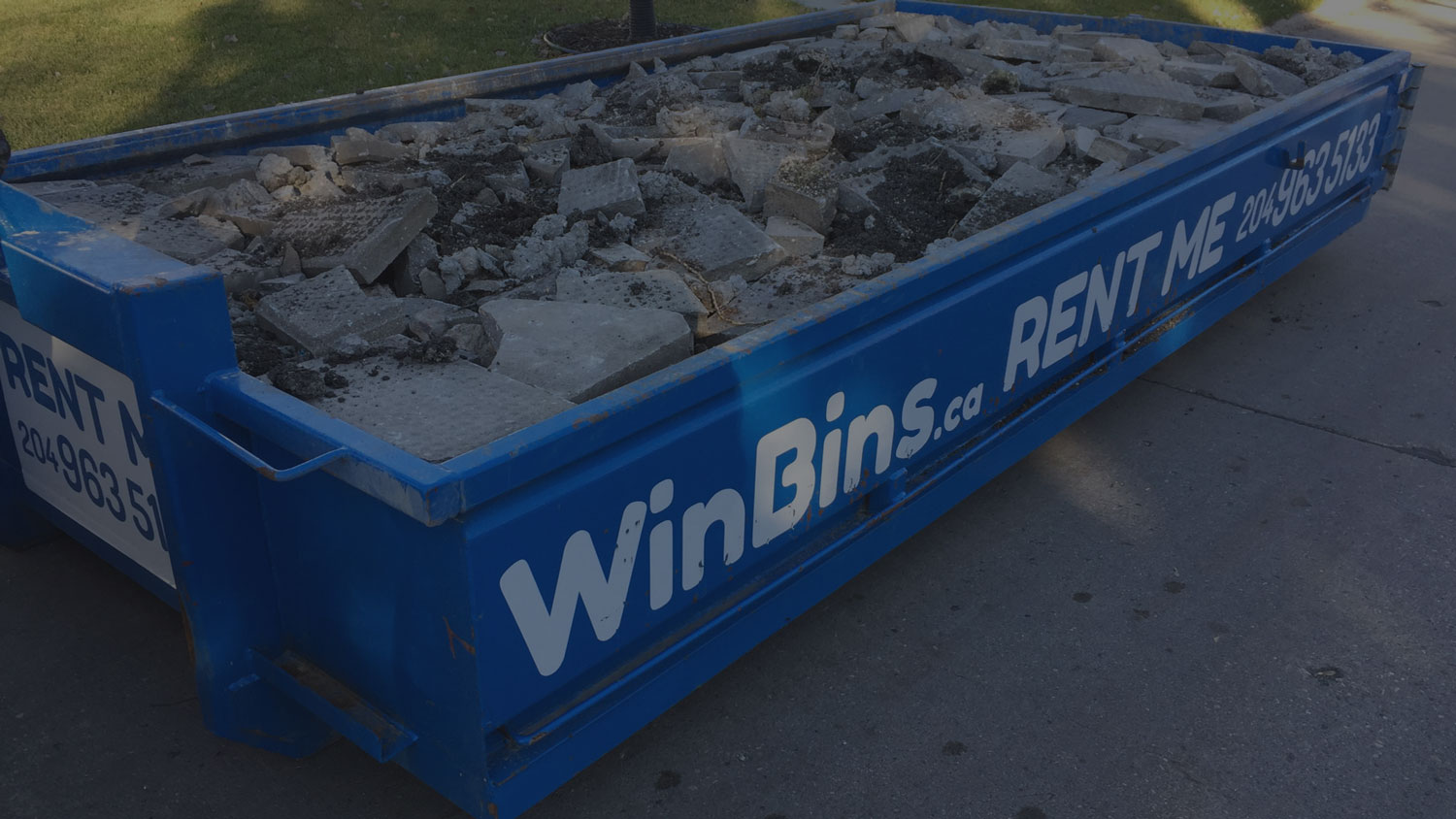 Garage Demolition Made Simple With Dumpster Rental

Need to knock over the old garage or shed? Save time and multiple trips to the landfill by renting a WinBins dumpster. Our dumspters are safe to load by hand or machine. No need to waste time cutting up sections to fit. Our 20 yard bin can handle full 8ft sheets and up to 14ft lengths of wood.
Spring & Fall Clean-Ups With a Dumpster
Next time the seasons change rent a bin for the leaves and yard waste. If you've got a large amount of leaves or grass to get rid of a dumpster rental is a great alternative saving you time and trips to the dump. Even better, all yard waste will be recycled by the WinBins team.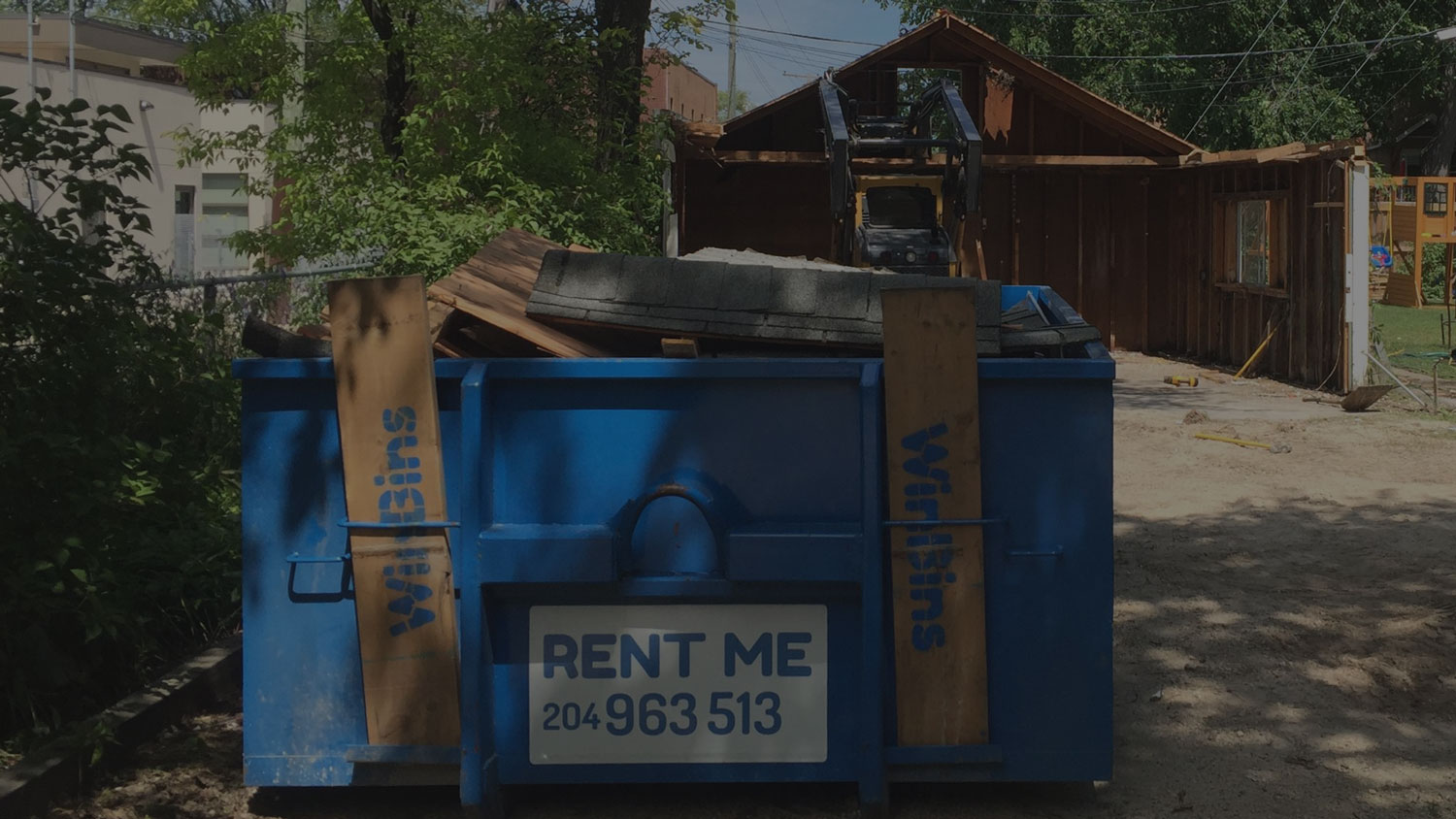 Driveway Demolition Made Easy with Dumpster Rental
Work smarter, not harder. Renting a 4 Yard Bin for your concrete is a safe and easy way to remove and recycle your old driveway. Wheelbarrow or load with a machine right into the bin. The low sides of our dumpsters make them safe and simple to load. Save time and your back!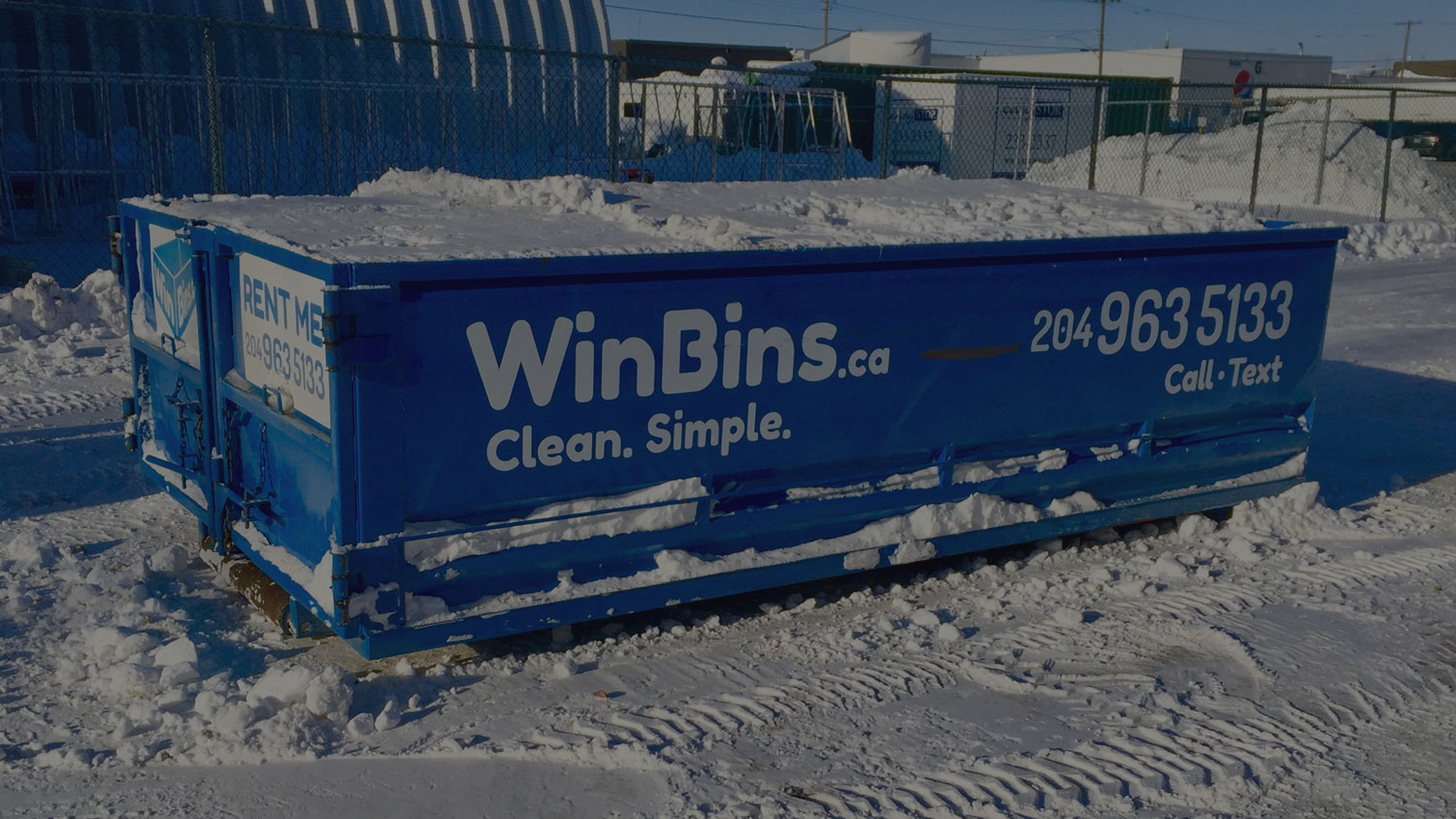 Snow Problem With WinBins Bin Rentals
Lots of snow and nowhere to put it? Renting a WinBin Bin can make snow removal a breeze. You can snow-blow right into the dumpster, shovel by hand or machine. Even better it is FREE to dump snow at any of the 3 snow dumps in the City of Winnipeg.